We'll handle the details – you make the memories.
Here at Otto Events we specialize in private property affairs, including but not limited to New England destinations.
We can assist you in everything from  site location and design all the way through your planning process to simple Day Of Coordination. Much like each couple is unique so are your wedding needs. We take so much pride in the unparalleled attention we give your most special day and the planning it requires.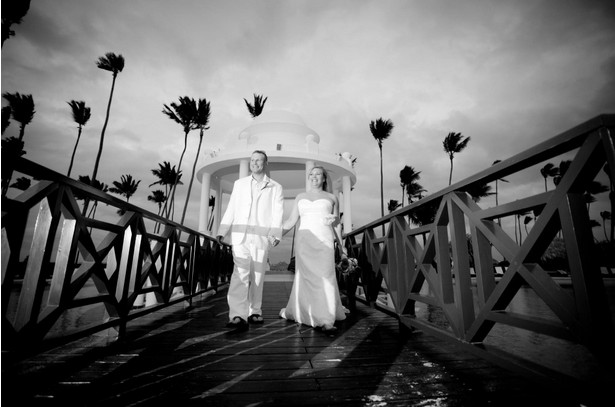 Having been a destination bride myself, destination weddings are very close to my heart. There are so many moving parts that need to be coordinated when you chose another area of the country or world to wed in. Let our experience guide you and provide you with all the tools to turn your new place into everything you have dreamed of. Let our guidance make your guests feel right at home wherever you choose to say "I Do"!
Jen was an absolute pleasure to work with. As a very hands on bride, it was crucial that my wedding planner let me be me but also guide me in the right direction. Jennifer exceeded all of my expectations and helped me to create what was truly the best day of my life. If you're looking for someone who is knowledgeable in the industry, has much experience, and sincerely cares that your wedding day is all that you've imagined then she is the right choice for you! Throughout the past year of planning, we've grown so close. Wedding planning can be so stressful but she is ready for and can solve any issue leading up to and on the big day and her attention to detail was superb. I hope to work with her again for any future events and recommend her to anyone looking to have the most special wedding day!
Giavana
Simply put, Jenn singlehandedly orchestrated the most special day of our lives. We held the ceremony and reception at our home, so there was more than the usual planning involved. Jenn had all the answers, from the best caterer, to the best photographer and florist - all on speed dial no less. She is not only extremely well connected in the business, she is also beloved. When Jenn calls, people listen. They all want to be part of a Jenn-driven event. In addition to her attention to detail, she approaches her work with the utmost passion (and sense of humor). She makes you feel that you are her only client and that your wedding is the only show in town. By the time you tie the knot, you will feel that you have made a new friend for life. All in all, we could not have asked for more.
William
Jen. Wow. Amazing, thoughtful, professional, hard working, hilarious, mind reader.. and those are Just a few adjectives I can describe about her. I could not be any happier with Otto events. Boy did they deliver. I reached out to Jen, last minute with a huge list for her to fulfill. She surpassed my expectations in every way. I was a complete bridezilla, freaking out, she even went out of her way to help me with my dress, met with me multiple times to go over what seemed at the time so important but now that I look back not so important but she made them feel important because she's awesome! She should have sent me a bill for her psychiatry hours she had to provide to me.. but wow, Her staff, simply amazing. They killed it. One stop shop. She set up everything for me, flowers, Dj, table rentals, catering.. just everything! Anthony and I cannot thank u enough for all you did for us. We highly recommend Jen and her staff, I promise you she will deliver your dream and even more!!
Sana
Where do I even begin.
I honestly don't know what I would have done without Jennifer. From day one she really took the time to ask me the right questions to get a true understanding of what I had visioned for our special day. She not only kept me on budget, she would go out of her way to find ways to save me money when it came to everything! Anytime I had a question or concern she was there to assist day or night. My parents have absolutely fallen in love with Jenn and can't stop talking about how above and beyond she went when it came to EVERYTHING for my wedding! I will never forgot the moment my husband and I were introduced and walked in to the tent and saw that everything was not only exactly how I had envisioned it to look like, but even better! I was beyond blown away. It brought me to tears how perfectly beautiful every last detail was put together. She truly made our dreams come true! My husband and I would highly recommend Jenn's services to anyone planning a wedding and we look forward to hiring her again in the future for showers and other parties.
Katie
Where do I begin...WOW!
Start Planning With Jennifer
Fill out this quick form and Jennifer will reach out to learn more about your event and answer any questions you may have. 
Our full range of value-add services are at your disposal. Leverage our experience and expertise to remove the chance of any hiccups during your planning.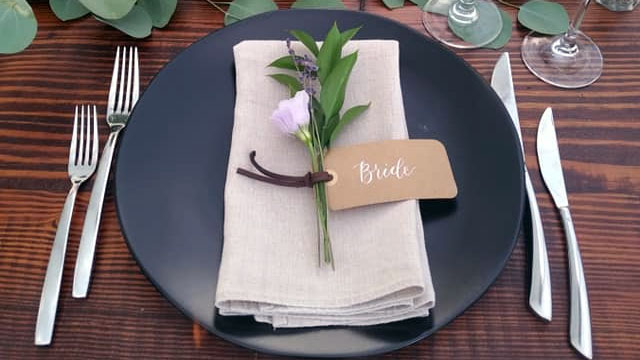 Vendor Selection & Contract Negotiations
About Otto
My name is Jennifer Fors. At the young age of 13, my father told me: "Everyone has to work, the trick is finding something you love to do and making a career out of it." The inspiration for my business started with my father and is why I used his middle name to form the company name, Otto Events.
Education
I have a bachelor's degree in Marketing and Business from UMass Boston and have spent the last 20 years of my life working in the restaurant and event industry. The intense passion I have for food and people have pushed me to where I am today.
Real World Experience
Spending time as a restaurant manager, a catering company manager, and as the food and beverage director at a large wedding facility allowed me to garner the necessary experience to start on my own. The opportunity to handle every last detail and create the ultimate custom experience for my clients is where my true passion lies.
Attention To Detail
Choosing Otto Events for your special occasion is a must. The meticulous attention to detail, the creativity to turn visions into reality, and the vast relationships built with vendors and locations, are the building blocks of our success. Otto Events will provide you the service and information necessary to make any event a tremendous success.